Marketing
Best Affiliate Programs to Make Money in 2023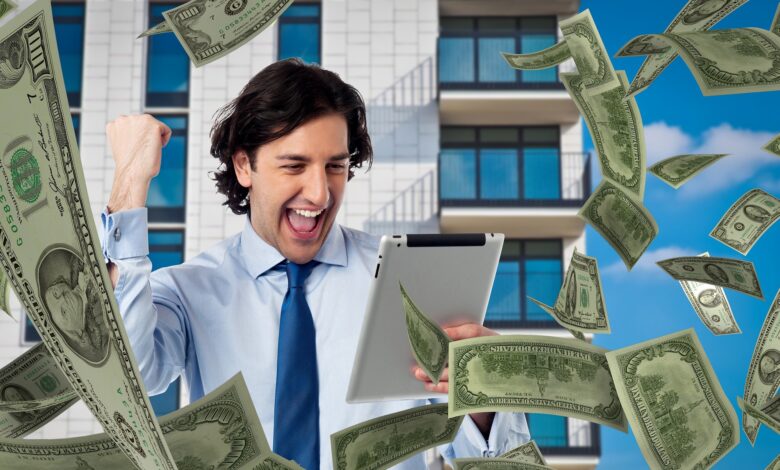 As long as entrepreneurship is thriving, affiliate marketing does not seem to go anywhere. Provided a plethora of affiliate programs promising you the world, it becomes difficult to choose what suits you the best.
In the quest for finding the best affiliate marketing programs, people often try out a few platforms to know better what works for them. This is quite a strategy, but what if someone else does the necessary research and experimentation for you? A better idea indeed.
Perhaps you are a beginner, and a large number of affiliate programs have left you at sixes and sevens.
Either way, we have compiled some of the best affiliate programs to make money. Dive into the details and get your answers, for we have kept in mind your queries to get you a better understanding and, thus, better conversions.
Let's get into it already:
Amazon Associates
As a beginner, you must be having one thing in mind, and that is performance. You need a diverse platform to kick start your journey and build a steady income stream.
Look around you; how many people already have an amazon account? "Almost everyone," you will see.
So, becoming a partner with them makes sense. The process is straightforward yet rewarding. You will be delighted to know that Amazon Associates is free to join. If your application is accepted, you are permitted to sell any Amazon product and get respective commissions.
eBay Partner Network
Another entry into the list of the best affiliate programs 2022 is of 'eBay Partner Network.' This program involves a wide array of advertisers, services, and products.
Here is how you can tap into the eBay partner network:
Sign up to eBay and advertise its products. You can promote eBay on your social media accounts or advertise it on your blog or website. You will receive a commission for any product that is sold through your link.
eBay has an endless supply of products, and there must be something of your interest. Pick up a product that intrigues you and get a commission through the sales. It is that simple!
ShareASale is one of the best affiliate programs to make money, provided a wide variety of products and free signup. Talk about a firm foundation, and ShareASale has been among us for eighteen years.
There is a huge catalog of products you can choose from. Whether you are interested in beauty products, sports gear, or luxury goods, you can easily find a product of your interest to tie into your site.
However, there is one thing you need to be careful about. Expect to get your account deleted from the program if your account balance consistently remains lesser than $25.
Clickbank
We have gone through the reviews of Clickbank, and people have really nice things to say.
The best part about the Clickbank affiliate program is that it's free! Any one of you can become a Clickbank affiliate.
Have you heard about the customer base of Clickbank? Well, it's huge. This platform has 200 million customers across the world, so the chances are that you will make your way through it.
Commission Junction (CJ Affiliate)
Commission Junction, rebranded as CJ affiliate, is in place for 20 years. As per their own claims, CJ Affiliate is associated with at least twice internet retail companies as any other affiliate program.
If their claim is true, you and we have no choice but to accept that CJ affiliate is one of the best affiliate programs to make money.
Being in the business for 20 years speaks volumes to their credit. The process is relatively simple, and there won't be much hassle for you, even if you are just starting out.
GiddyUp
GiddyUp must be on your list of the best affiliate programs in 2022. Want to know why? Here you go.
GiddyUp makes performance-based partnerships that every affiliate marketer desires. If you are able to garner good results for the company, it will do the same for you. GiddyUp is a place for super serious affiliates, so if you identify yourself as one, don't hesitate to sign up.
Finish Up!
Now that you are aware of some of the best affiliate programs to make money, it is your calling to explore them for yourself. Finding the one that suits you best and then branding your niche takes time, effort, and consistency, but the results are worth it.
Gear up for what lies ahead, be wary of the potential scams, and just be sure to give your best.
If any time your brain starts doubting the potential of affiliate marketing, know that it is the present and future of businesses and an essential part of ensuring the success of online entrepreneurship.