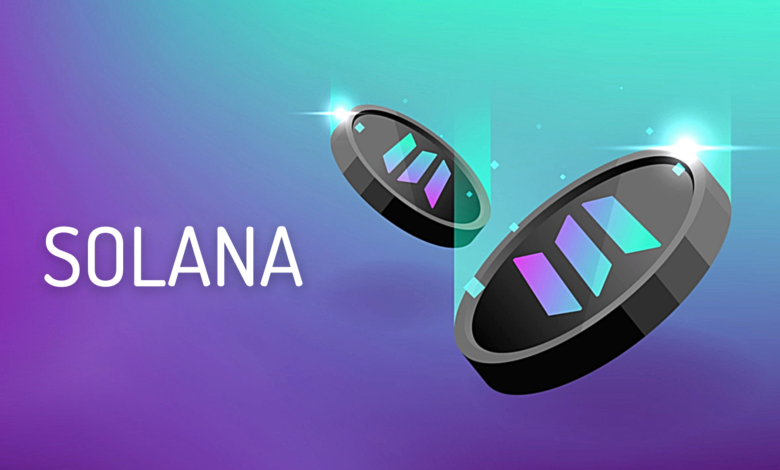 Solana project or SOL cryptocurrency is one of the projects that are being searched for by those wishing to deal in cryptocurrency.
The SOL coin is the fourth generation of blockchain technology and cryptocurrency in general, which has witnessed great development since it was introduced in 2017 until today.
In this article, we will know more about this currency, and what are the advantages of the SOL digital currency project available today.
What is Solana digital currency?
Solana Coin is a highly functional open source project standing on blockchain technology.
Solana coin is considered one of the best cryptocurrencies as it has a natural, unlicensed nature for DeFi solutions.
This project appeared for the first time in 2017, but it was not officially launched until March of the year 2020.
The Solana protocol has been created in order to facilitate the creation of more decentralized applications (DApps).
It also aims to improve the expansion by introducing one of the distinctive principles, the Proof of History protocol, which is known to work alongside the Proof of Stake principle.
Advantages of the Solana project and the SOL digital currency:
Like other digital currencies, Solana digital currency has many advantages that have made it the best among the digital customers available today. These are some advantages that the people can obtain through this project:
1. Modern decentralized trading platform
One of the disadvantages that appear to users when using a decentralized trading platform is the slowness in dealing.
The user also needs to wait a long time for the required transactions to be executed in addition to the high network fees which makes the use of the decentralized trading platform not preferable.
We may find that the Solana platform relies on the use of the Blockchain network, which is one of the high-throughput networks that contribute to solving all the problems of decentralized trading platforms.
Most of these problems in these platforms appear in waiting for a long time to get the result, and all blockchain platforms are keen to provide the highest levels of security for users.
2. Quick Payments
Payments in digital transactions are still facing a lot of difficulties today, such as high fees and users waiting for a long period of time to get paid.
But because of the high productivity provided by Solana, all payments work will be done very quickly, thus increasing the ability to compete with other digital currencies
3. Multiple web services in addition to more storage space
The Solana project aims to add more scalable solutions, with support for cloud storage, and will also provide decentralized web services that are completely secure in terms of use.
4. Modern network structre for cryptocurrency transactions
More algorithms are available in Solana platform which corresponds to the validity of PoS transactions as well as both Proof of Redundancy and Proof of Historic.
It also includes many advantages that contribute to increasing the transfer of digital transactions.