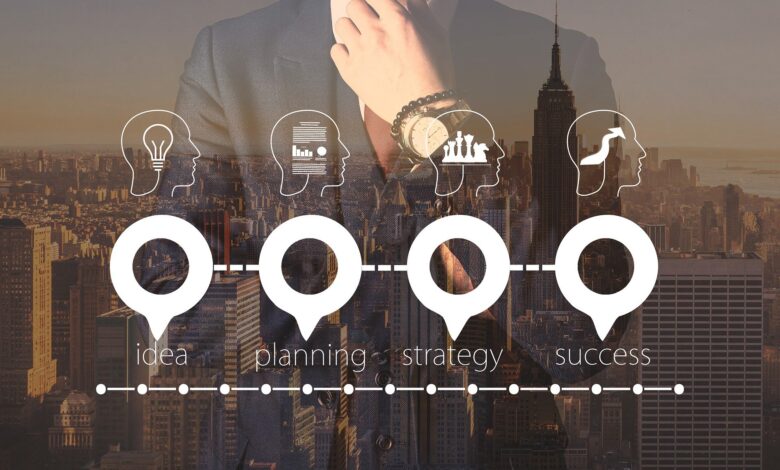 Business development, a term that is often not clear enough, gets mixed up with sales development and other sectors. So, in this article, you will find everything you need to know about business development.
What is the concept of business development? What are the responsibilities of every business developer? What is the difference between this term and sales development term?
One of the biggest challenges a startup founder faces is to keep his company growing! Business development has many different factors that define what it is, so you may hear this term has many definitions, varying by company, people, and processes.
What does business development mean?
Business development is the art of identifying opportunities and transforming them into an actual business and implementing multiple strategies aimed at growth and creating long-term value for all aspects of the company, such as customers, markets, and relationships.
Business Development covers everything you can do to develop your startup. This will include selling, marketing, developing, and implementing strategies for your startup. The bottom line is that if you can prove one of the following points, you'll be able to have the strength to get you started:
– You can earn money for the company.
– Save money and expenses.
– The growth of the project has been achieved in several aspects.
– You can improve their current product.
Main aspects of business development:
1- Networking:
Networking is a very important aspect of business development, the main task is to build relationships with existing partners and create new ones. It is also important to communicate with influential individuals in your field constantly, through face-to-face meetings or hosting your own meeting.
2- Relationships
The strength of business development rests on the foundation of strong relationships. Building, managing and benefiting from relationships based on trust, respect, and mutual appreciation inside and outside the organization is something essential to enabling long-term development.
3- Markets
The role of business development for markets comes in the ability to open new markets for companies, by studying the needs of markets and creating demand for their products, and the correct targeting of the market that is determined by geographical data, demographics, lifestyles, and buying mentality.
4- Target Customers
This is the most important aspect of business development, as customers are the people who pay you for your products and services, and without them; you wouldn't have any business to develop.
As a business developer, you must identify the most valuable customer for your business, target it in the right ways, and develop existing targeting strategies to get your product and your brand image in mind.
What should every business developer do?
There is one primary responsibility to business development, and that is to grow your business! The strategies to activate and achieve this goal will differ for different companies, but the idea remains the same in general for all companies.
The most important tasks required of a business developer:
1- Follow up and seize growth opportunities for the project, via:
Analyzing new market opportunities
Target customer analysis
Comprehensive analysis of competitors, strengths and weaknesses
Studying the market share of the company
2- Follow up on market developments and business methodologies
3- Planning and preparing presentations for the development plan
4- Development on existing products
5- Developing the company's human resources.
6- Supervising the development of marketing strategies
7- Writing reports on developments
Conclusion:
There is no one specific definition that fits business development. However, knowing the basics is the first step in understanding exactly what are the main responsibilities of its team, and how they are all consistent into the big picture of a growing organization.
If you are a founder of a startup, and you are looking to grow your business, you need to develop your network first, then your target market, your potential customer base, as well as your relationships and investment in your team skills and personal skills. All of this will lead to the development of your project and achieve higher sales.