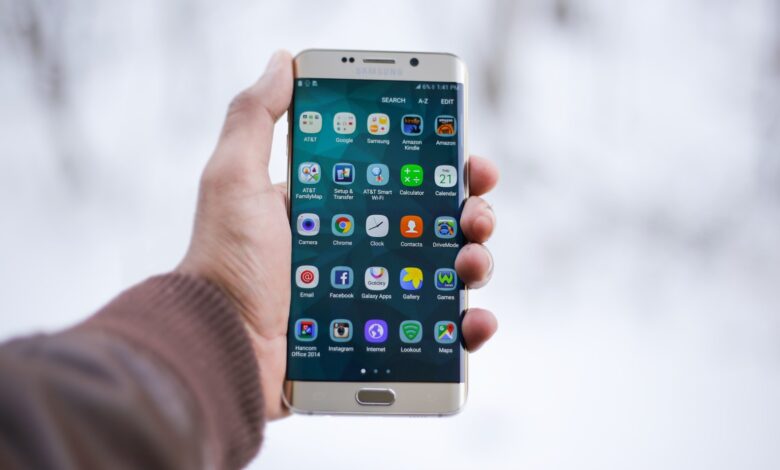 In our modern age, technology has provided us with advanced tools that help us to organize time, and achieve maximum productivity in our work and studies. Here we bring to you the top 5 free applications to organize your time. These apps. could help you to become more productive and get the highest benefits from your time.
So we have provided you with what you are looking for, here are the best time management apps. to manage and organize your time.
1. Google Calendar app is the first of the top 5 applications to organize your time

One of the most powerful and best time management applications, which you can rely on to organize your life and your daily time and take advantage of every minute. This application belongs to Google, one of the largest companies in the world, and using Google applications will certainly be a very great option.
Through this application, you can make plans to organize and plan the time of the whole month, or the whole year. It allows you to monitor all your work and tasks, in addition to that it works on alerting you all the time, when you fail to perform any specific task.
Furthermore, it allows you to make projects completely, it is possible to specify a color for each project; to be able to distinguish them. All of these features are completely free, and you will not need to free up a lot of space on your Android phone in order to install it.
2. Google Keep
Another tool and application from Google, but it is truly wonderful, and it is a world for many. Through this tool, you can manage your time, record tasks and give them the colors you need. It also shares with friends and co-workers various ideas and theses, whether written or audio, and then converts them to anyone.
For example, you can work with your work team to coordinate a business meeting or even a leisure trip by distributing tasks and then modifying them according to what the team needs. This tool is always close at hand. Keep application runs on your phone and tablet and syncs across all your devices, so you always have access to your notes.
3. Todoist
This is one of the most popular applications with more than 18 million users.
It is a great application for creating, managing, and sharing to-do lists for people who need to manage their time.
Todoist application provides you the ability to organize daily tasks as soon as you think of them to write and arrange priority levels in your schedule. The ability to share to-do lists with others and assign them to each other.
Focus on some tasks by coloring them with colors that reflect the level of importance, and monitor the daily and weekly progress in completing tasks. It also allows you to record ideas in your mind and organize your own tasks.
This application is available and has a free version for Android and iOS systems. You can subscribe to the pro system for more features and capabilities. Some features are only available in the paid version at $4 per month.
4. Rescue Time
If you think that you are good at organizing your time and managing it wisely. Use this application that will send you weekly reports and you will definitely be surprised by the amount of time you waste on useless things.
The main idea of ​​the application is that it gives you statistics about the time you spend on different sites and applications. This means that it will give you knowledge about time thieves that you may suffer without even realizing.
Among the options offered by the application, it helps you to make plans to complete the work quickly and also works to save the sites you visited and arrange them in the tags system; And setting goals and alerts. This application works on personal computers or laptops, as well as on mobile phones.
5. Timesheet – Time Tracker
One of the easy applications in managing and organizing time, as the application provides a number of tasks that you can take advantage of and manage your tasks. You can use this application to put some achievements you are willing to complete today with the time and date, and then set an optional alarm to start or finish this task.
The application is also equipped with a calculator to use If necessary; It also has options to export some of its tables to Excel. The application tells us that it manages everything you need to manage.
Indeed: In any case, you should balance all the aspects of your life. Sometimes, you can make a balance, other times your work takes the whole time, but work – especially freelancers – need tools and applications just to help you to arrange your time and become more successful and flexible. Choose one of the top 5 free applications to organize your time and you will find the difference.