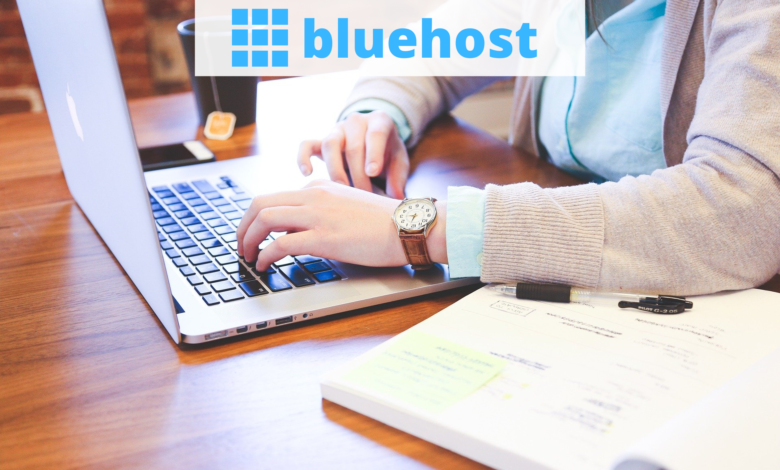 You will find an unlimited number of web hosting providers promising you the world. But do they really meet your expectations? Not many of them, I suppose. Bluehost will satisfy your needs.
However, users have good things to say about certain web hosting providers over others. The top of the list is Bluehost. We were curious to know why Bluehost is considered one of the most popular web hosting providers. So, we dug deep into its offerings, plans, and features.
There is a reason why Bluehost, a web hosting company, has stayed for around 17 years and remains a top pick among the users. Even WordPress.org recommends Bluehost among three web hosting providers from which you can get web hosting for WordPress.
Let's dig into what Bluehost has to offer.
Some Key Services Offered by Bluehost
Following are some of the services offered by Bluehost:
· Web hosting for WordPress
· WordPress Pro
· Email Services and Support
· Registration of Domain name
Domain Name Registration with Bluehost
Among all the popular registrars, our top pick is definitely Bluehost in terms of price, ease of use, and customer support. If you want to have your hosting and domain name in one spot, the Bluehost domain is the ultimate solution. You get a free domain with the cheapest hosting package, and this is one of the few reasons that make Bluehost one of the best domain registrars.
Web Hosting with Bluehost — What You Will Get?
As a matter of fact, Bluehost must be doing something good provided that it currently hosts over 2 million websites. Here are some of the most talked-about advantages of Bluehost.
Consistent Uptime Levels (99.99%)
Uptime is the time that a website remains online. The goal is 100%, and the industry-standard is 99%. This seems great to hear, but not all web hosting providers adhere to the industry standard.
But the good news is: Bluehost typically offers very high uptime with an average of around 99.99%. And you know what the best part is? You get 99.99% uptime even with their shared web hosting plans.
You can expect to get nearly 100% uptime with the plans like:
· Cloud web hosting
· VPS web hosting
· Dedicated web hosting
Bundled Daily Backups
Backups are one of the crucial aspects of running a website. But owners often end up overlooking it until it is too late.
Just imagine if something goes wrong with your site. You will have to re-create everything from scratch unless you have a backup plan. This way, all you would be required to do is restoring your website from the previous version.
With Bluehost, you get daily backups and website restorations with all of the web hosting plans.
Easy to Use
With the right web hosting company and domain registrar, building a website and starting a blog is an easy and intuitive process.
Getting your site online requires a lot of steps such as:
· Setting up the web hosting
· Domain name registration
· Building out the website
One of the amazing things about Bluehost is that they are very considerate of beginners. Having said that, Bluehost ensures a simple and straightforward user interface, and the technical aspects are well-explained.
Apart from that, there is an extensive range of tutorials available in Bluehost to walk you through any sticking points quickly.
What is Included in the Basic Plan of Bluehost?
Basic plans are generally meant for individuals and companies who want a basic online presence. But, Bluehost offers numerous solid features even under its basic plan. This includes:
· 50GB website space (maxing out at 200,000 files)
· 5 email accounts
· 100MB email storage
· Up to 500 emails sent / hour
· 1 free domain registration
· 25 subdomains
· Basic SSL certificate
· Unmetered bandwidth
In a Word
If you are looking for an incredibly high-performing and reliable web hosting provider, Bluehost is the one for you. With 99.99% uptime and fast server speeds, Bluehost ranks effortlessly in the upper echelon of web hosting providers. In addition, the wide variety of plans by Bluehost are carefully crafted to fit your needs and give you the online presence you desire. What else can we say? Even WordPress themselves recommend Bluehost for high-quality web hosting for WordPress.
If you are making up your mind to consider Bluehost for its incredible services and affordability, you can get access from HERE.
Are you looking for a great and effective tool for SEO and Marketing Research? Click here to start with Semrush