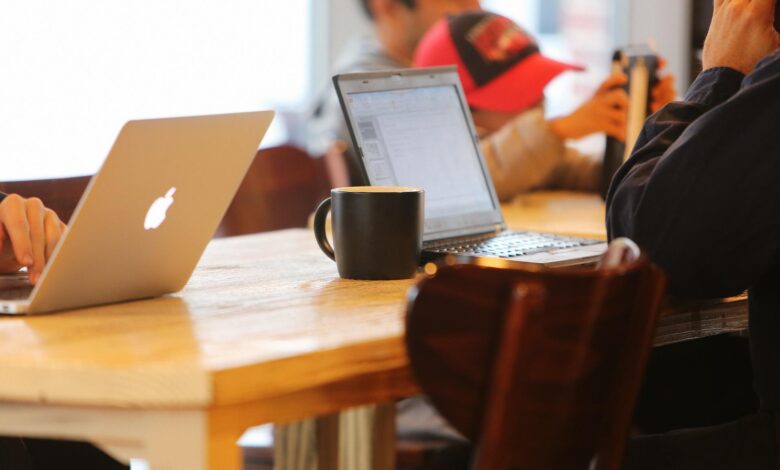 Is profit from the Internet real? Is monetizing blogging worthwhile? This is what we are going to share with you in this article. Making money online through blogging.
Making money from blogging! How much does the blog earn? Is blogging worth? Is profit from the Internet something real?
If you are at the beginning of your way in making money through blogging, you are in the right place.
Here we will present a set of effective and proven ways to start earning from your blog.
Affiliate marketing is one of the best options
Simply in case you are looking for profit from your blog. The easiest way to start earning from the Internet from your blog is to use affiliate marketing and make some profits while you are at home.
Affiliate Marketing Principle:
It is that you put some custom links inside your articles and every time a visitor clicks on those links, you will get some money.
These links will be for a company, or a brand, possibly a link to purchase (a T-shirt, e-book or a service).
When the visitor clicks on the link, he will be directed to the company's purchase page and when the purchase is made, you will get the commission.
Affiliate marketing is one of the most popular ways to make money from blogs.
Many websites provide links to be used in marketing (such as Amazon, Topshop, ASOS, and Apple)
Make Money through Activating Google AdSense
If You Find Out Blogging is Profitable, then you have to try displaying ads on your blog and earn some extra money. Of course, when talking about ads, the best would be Google AdSense.
Google Adsense is one of the easiest ways to earn money from blogging.
When talking about ads, you should know that there are two types of ads to make money from:
Making profits from cost-per-click (CPC), as an ad will appear on your blog, once the visitor clicks on the ad and you will earn some money.
Earn from ad impressions per 1000 views. Here Google AdSense is paid for the number of ad views.
What is the mechanisms of working for Google AdSense:
After getting the approval from Google to put ads. On your blog, you will be paid each time a visitor clicks (clicks) on the ad. This is called CPC Ads.
Alternatives to Google AdSense:
You can work with other advertising companies and they pay well too. Such as:
AdMaven
Leo.Cash
PopAds
PopCash
Infolinks
Make Money through Sponsored Content Writing
Here you are writing content for a company or a brand for marketing purposes. In other words, you are writing a paid article.
For example: the XBox company introduced a new technology or a new game on its devices. So, you write an article about this technology or the game and get money for it (of course, in agreement with the company).
A prerequisite, in order to write (content like this), you must have a large audience. Brands and companies will only contact you if you have a blog that has an impact on visitors.
Make Money through Selling online courses 
One of the most successful ways to make money online from the Internet is to sell training courses on your blog or some websites such as Udemy.
You can develop courses, present them in a good style and sell them to the targeted audience.
You can create courses in programming, languages, engineering, design, cooking, studying, or any field you want.