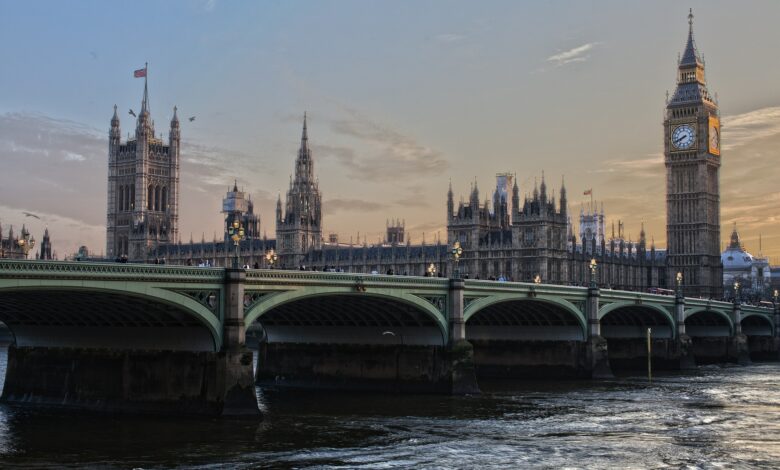 Whether you are a beginner in the English language or already have knowledge of it, and whether you want to learn English language as self-learning or you want your children to learn it in funny ways. We chose these 5 free applications to learn English language and enable you to acquire this language that has become important in our world today.
There are different methods of learning in these free applications, and it is divided into several sections; such as audio episodes, exams, conversations with American people and English speakers.
In general, these ways will help you to master the English language professionally and in a short time, 5 minutes each day (may not exceed 30 days). So In this article, we decided to list the 5 best applications to learn English in an easy and fast way in 2023, just from your own home.
1. Duolingo Application to Learn English Language
Duolingo is one of the most popular applications to learn English language in the world, as the application has been downloaded more than 100 million from the Google Play Store, and has more than 200 million registered users.
The application is highly recommended for beginners as it has entertaining and simplified ways to learn English, such as pronunciation tests listening, reading, writing, translating and much more.
Duolingo application is not limited to learning the English language only, you can also learn another language such as French and Spanish. This free application will help you master any language in a professional and funny way, as it offers you a reward upon completing any lesson.
Furthermore, the Duolingo application tracks your progress and gives you a progress report at the end of every lesson. It is one of the best English language learning apps for kids as well as adults.
You can download the Duolingo application from the App Store and Google Play. The application is also available on the website that can be accessed from the computer and mobile.
2. Busuu Application to Learn English Language
Busuu application is considered one of the best applications for learning English. In 2014, it won the award for the best language learning application from the Apple App Store.
In the following year (2015), it also got the same award (best language learning application award) from the Google Play Store, Busuu application was included in Bloomberg's 2016 Business Innovator List.
In the busuu application, you can learn English and many other languages ​​such as Italian and Russian in an entertaining way, as the application has lessons such as reading, writing, speaking, listening, and more.
In addition to all of the above, it is also possible through the application to talk with English-speaking users and provide advice and information to those who are less than you in a particular language.
This application will simply help you learn English from the beginning into professionalism for free, but the program has a paid version through which you can access more features that will help you learn English or other languages.
The busuu app provides a smart system to learn English language, where you can track your progress in learning the language, and sends you a report every weekend telling you what you have achieved in the last 7 days, Busuu application has a free version and a paid version.
3. Memrise Application to Learn English Language
You can find many different applications to learn English or any other language but Memrise is one of the easiest applications to use for learning English and many other languages ​​in 2022. You will find the application has a free version and paid version.
The Memrise application has more than 150 lessons to learn more than 25 languages, including English, Korean and German. To learn a language almost completely, you have to pass through 114 stages.
You will start with the basics, go deeper into the language, and at the last stages there is a general review of what you have learned. In addition to all this, there are more than 30 thousand videos on the application of analysts and speakers.
Memrise app uses a great way to memorize words and phrases by repeating them in different ways, and each stage contains a group of words in the same context.
Memrise won the award for the best application from Google Play store for the year 2017, as the application has more than 30 million users and has been downloaded from the store of Google Play more than 10 million times.
4. Babbel Application to Learn English Language
This application has different techniques and ways from other websites above which focuses heavily on vocabulary and grammar lessons. While you are using the Babbel application, you will find the app focuses more on helping English language learners acquire basic conversational skills.
Babbel concentrates on the quality of your learning rather than the quantity. It also uses a custom goals system that allows users to set benchmarks while they are learning English and also following their progress. The app has four different modes – voice recognition, image recognition, spelling and fill in the blanks.
Lessons are divided into real-world topics – you'll learn how to introduce yourself, order food, and make travel arrangements so that every word and phrase you use can serve a logistical purpose. This, says Babel, is to ensure that students can begin to have real, meaningful conversations as quickly as possible.
5. Hello Talk Application to Learn English Language
The application includes more than 100 languages ​​in English, Korean, French, and Russian. For example, as an Arabic speaker, you can talk to an American person who wants to learn Arabic, and this is how you exchange learning, and you can get permanent alms through this application.
In addition to all of the above, there are also other ways to learn English and other languages ​​through the Hello Talk application, such as text-to-speech conversion and vice versa.
You can download the Hello Talk application from Google Play and the App Store for free.
Conclusion
As advice for you that will help you learn English or any other language as a funny technique, try to watch movies and series in the language you want to learn.This will help you to learn the language quickly and fun at the same time.
Listening to foreign songs and listening to podcasts or audiobooks will help you gain more knowledge about the language you want to learn.